Summit's B2 tour is built around the exotic a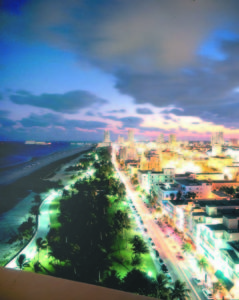 nd the wild (the Everglades), the excitement of Miami, Miami Beach and South Beach, with its multi-cultural music, food, hotels and beaches, Mayan History, Orlando's theme parks, and the beaches of Cancun, Mexico.
South Beach, Florida
We will spend five days in Florida. In the Everglades we will enjoy an airboat ride, the Coe Visitor Center, Shark Valley and Anhinga Trail. In the Miami area, we will visit South Beach, Bayside Market, Little Havana Viscaya Museum, Ocean Drive and Lincoln Road as well as the Art Deco District and some great beach and pool soma/ time.
From Miami we depart for Cancun, Mexico where we will enjoy some of the most beautiful beaches and uncover the rich history of the Yucatan Peninsula. Of course, we will see one of the seven wonders of the world– Chichen Itza and learn about the ancient Mayans who resided here for over 3,000 years.
Finally, we will fly back to Florida to everyone's favorite theme park city, Orlando! Universals' Harry Potter World, Islands of Adventure Park, and the SeaWorld experience will be the highlights for our travelers for our days in Orlando before flying home.